FRANKLIN, Mass., September 1, 2022 — Cold Chain Technologies, LLC ("CCT" or "Company"), a leading global provider of thermal packaging solutions for the transportation of temperature-sensitive drugs, vaccines and biologics for the life sciences industry, is pleased to announce that Dan Goldstein has joined the company as Chief Financial Officer. He will play a strategic role in the overall management of the company as a key member of the Executive Leadership Team (ELT) and will have the primary day-to-day responsibility for planning, implementing, managing, and controlling all financial and Information Technology (IT) related activities for CCT.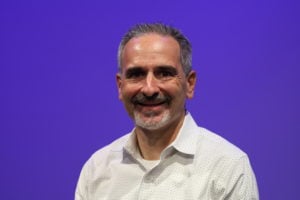 Dan has over 20 years of experience driving growth and profitability across global organizations. Having spent over 15 years in senior leadership positions at Haemonetics Corporation, a medical device company, and Covidien PLC, a healthcare products leader, he brings a wealth of industry and international business experience to CCT. Prior to that, Dan was with EMC Corporation, a global information technology leader, as well as Calpine Corporation, a leading independent power producer, and PricewaterhouseCoopers, LLP, a Big 4 public accounting firm. He has a global business background with progressive experience in accounting, tax, treasury, investor relations, valuation and forecasting, as well as significant experience in acquisitions and divestitures and strong systems, process, and best practices experience. Dan is also a certified public accountant (CPA).
"Dan is a deeply talented finance executive and will be an invaluable addition to CCT's leadership team. He brings an ambitious perspective to our finance and technology divisions that is key to our company's global expansion plans," said Ranjeet Banerjee, CEO of CCT.
About Cold Chain Technologies
Cold Chain Technologies (CCT) is a leading global provider of reusable and single-use thermal packaging solutions for the shipment of temperature-sensitive material, principally serving the life sciences supply chain. With more than 50 years of proven product assurance in transit, CCT has built a reputation as the Life Science industry's most innovative and reliable provider. For more information about CCT, visit: ColdChainTech.com