SINGLE USE SUSTAINABLE
Minimal environmental impact & footprint including
100% curbside recyclable and repulpable solutions.
CCT is committed to reducing the cold chain's negative impact on the environment and helping the life science industry achieve a reduction in CO2 emissions, landfill waste, and more.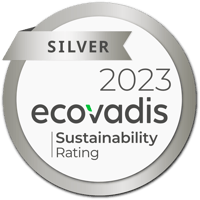 The CCT Naturals product line is OCC-E certified to confirm repulpability and recyclability. This ensures our products can be given a second life and reintroduced to the supply chain. Compared to other insulation materials, CCT's cellulose-based insulation scores higher when comparing origin and end-of-life and hence, is one of the best "eco-friendly" insulation materials. CCT Naturals were found to decrease the overall environmental impact by 80% when compared to an EPS cooler of similar size and weight.
Explore the CCT Naturals product line below (this range will continue to expand) and learn more about how CCT's tailored single use sustainable thermal packaging solutions can provide you with complete cold chain assurance while also helping you reach your sustainability goals.
CCT's Pallet Shipper Solutions
I have to say that you, your team, and your organization are absolutely one of the best companies that I have ever dealt with. Your response time and level of detail is something that you should be extremely proud of. Thank you.
Pharmaceutical Company
Subscribe for CCT communications.
Get content related to cold chain best practices, solutions, and services.
Subscribe
Your privacy is important to us. We will not share your details with any third parties and you can unsubscribe from our emails at any time.