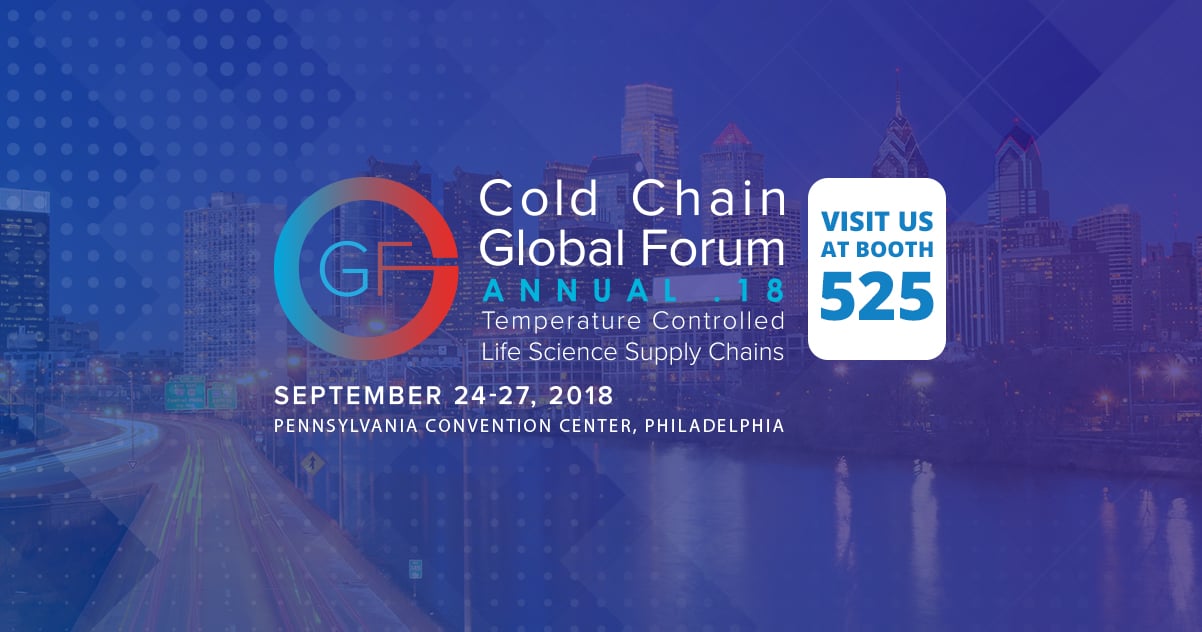 Cold Chain Technologies (CCT) is a premier sponsor of the 16th annual Cold Chain Global Forum set to take place September 24-27 at the Philadelphia Convention Center.
The Cold Chain Global Forum is a unique platform built to benchmark with pharmaceutical executives about overcoming regulatory challenges, optimizing transportation routes, enhancing collaboration & change management, maintaining temperature controlled products and implementing new technologies.
As the pharmaceutical supply chain continues to reach new markets and add new products, it is becoming increasingly complex, digitized, and outsourced. With growing demand for a diversity of products with varying temperature controls, pharma executives must adapt their processes and increase collaboration to satisfy new user and regulatory requirements.
At the 16th Annual Cold Chain Global Forum, top pharma supply chain executives and suppliers will gather to address end-to-end supply chain optimization and create strategies to maintain temperature controlled products, remain compliant with regulatory agencies, optimize transportation routes, increase collaboration through change management, and implement customer centricity to enhance patient first initiatives.
Visit us at booth #525 for an in-depth demonstration of our cost-saving robust and reusable temperature-controlled packaging solutions.
For more information, please contact us at info@coldchaintech.com.